THE MODERN BIRTHSTONE CHART
The Modern Birthstone Chart has existed since the beginning of the 20th Century.  By using your own birthstone within you beaded jewelry you can capture and contain the powers that it promises.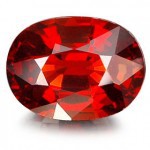 For those born in the month of January, the gemstone is Garnet. Hindu religion will also recognize the serpent stone for this month, but for modern, Western society, the garnet is most familiar. Most people recognize this precious stone as a deep, almost blood red crystal. However, garnets can be found in brown, black, orange, pink, green, and yellow. With some more rare ones found with no color, though blues tend to be the most rare. Because they are more well-known for their red hue, the origin of the word, garnet, or, ´gernet´, is derived from Old English, meaning dark red. It has been adored for over five-thousand years. In Europe (where is was easily found), during the Victorian Era, it was traditionally cut in the shape of a rose and linked with other delicately faceted gems.

Each month of the year brings in a new cycle. Each cycle represents a new season, has a renewed energy, and a new meaning. Throughout history, specific gemstones have been designated to symbolize our birth-month according to the Gregorian or Western Calendar. In the first century, a Jewish historian by the name of Josephus, stated there was a connection with the twelve stones on the breastplate of Aaron, and the twelve months of the year. In the earlier civilizations of Babylon and India, gemstones have been known to attribute magical properties in connection to their significance of the Zodiac calendar. It is believed that the gemstones for each month aligns with the season, our spiritual and mental energy, religion, magical powers, and even the power to aid in ailing health or allow us to maintain our health.

The Latin word "granatus", meaning grain or seed, might make one think about the seeds of the pomegranate fruit. According to Greek mythology, Hades, god of the underworld, gifted Persephone a pomegranate before she returned to the earth to visit her mother, Demeter. As she had been a kidnapped goddess forced to be his queen, the gift of this fruit ensured that she would return to him safely after four months time.
AMETHYST
The gemstone representing the month of February is the Amethyst.  It is also a representative of the Zodiac stone for the constellation of Pisces.  Amethyst is a variation of quartz, and is identified by its long prismatic crystals.  These crystals have six sides at each end that can only show their color at the tips.  Though it can come in many shades, it is only identified as the color purple.  Depending on where they originate, this gemstone is unique to its region and the mine from which it came from. Amethyst has been found in Mexico, Brazil, Namibia, Zambia and also mined in the United States from North Carolina and Maine.

In the most of the northern hemisphere, the month of February can be a one of the coldest and darkest during the winter season. During this time many suffer bouts of depression and sadness. It comes as no surprise then, the Amethyst can be given as a gift to lift a loved ones spirits so that their birth-month can be a time of celebration, even in the darkest of times. It is more than well-known that specific gemstones have been designated to symbolize our birth-month. Each gemstone in the Gregorian calendar offer certain gifts of positive energy to their owners according to the season and time of year. When one is in touch with the specific powers and special energies from each precious stone, they will be gifted with many positive attributes to last throughout their lives.

The name "amethyst" is Greek for "not drunken", and believed that it would deter the effects of drinking alcohol in excess.  In saying this, it comes as no surprise that it symbolizes sobriety, which in turn might bring one wisdom and security.  A Greek, mythological story tells that, Dionysus, the god of intoxication, one day had been outraged by an insult from a mortal he had encountered, who then created Tigers to deal his wish to have revenge on the mortal.  Amethyst, a young maiden who was on her way to pay tribute to the goddess Diana, happened to appear in her path en route.  She turned a statue in to a crystalline quartz, so as to protect Amethyst from the apparent danger.  At the sight of the beautiful stone, she cried tears of wine.  Her tears stained the quartz purple, then was born amethyst.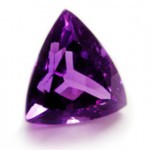 AQUAMARINE
For those born in the month of March, the official gemstone is the Aquamarine. It can range in color from a very pale shade, almost colorless, which is also the most valuable, to a most sought-after deep-blue aqua. Some of the ranges in color could be due to its ability to darken permanently with heat due to its amount of iron, which is considered to be an impurity. In knowing this however, it is important to know that the gems do not alter in quality at this point, but only in appearance. These can be heat treated to create a pure blue from a blue-green or teal. Its name originates, quite understandably, from the Latin words meaning water and sea.

The month of March is the time of year in which the world makes a shift renewing life and even creating new life. It is a time when all of us must shed our winter skin, cleanse our bodies of many of the heavy foods we consumed throughout the cold winter months that now slow us down. Many clean their homes, change their home decorations for brighter, fresher colors and textures. It is a time to refresh one's life and mentality. One who possesses the Aquamarine can draw energy from it's beautiful, fresh color, opening their hearts and minds for a new season.

During the Middle Ages, aquamarine was believed to gift its owner with a decrease in the effects of an inflicted poison, induce cheerfulness and compose the mind and heart. For older married couples, it gave them the inspiration to reawaken and rekindle their love. But even before, the Egyptians and Hebrews loved and cherished the aquamarine. Its brilliant color represents the sea and the air, identified with the apostle, St.Thomas, who made long journeys by sea to preach salvation. From this, sailors were known to wear this preventing seasickness and guide them safely on their voyages. The Amethyst has been considered the gift from mermaids aiding sailors at sea safety.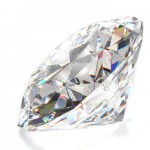 DIAMOND
April's gemstone is the diamond. Diamonds date back to at least 3,000 years ago in India. The ancient Hindus viewed the strength of the diamond equal to the power in the sparks of lightening, due to the diamond's ability to throw off light with its invincible strength. For them, the diamond was used as a talisman to provide protection during battle and ward off evil spirits.

The spring season is into full-swing. In many parts of the country, it is a season of much rain, hydrating and lifting life from the earth after a winter's sleep. If anyone has stared, into a beautiful diamond, it is like that of watching a spring rainstorm, mesmerizing. For many who live in the mountains, the diamond is representative of the water filling and rushing down the streams from the melting snow, bringing life and sustenance to life to all plants and animals downstream. It is strength, and by giving renewed life, it is power. Of the many stones representative of each season on the Gregorian calendar, the diamond could not be more suited for the month of April.

People for centuries have been fascinated by the diamond. The word "diamond" originates from the Greek word "adamas", to have the meaning of something which is unconquerable.

It was not until the Middle Ages that the diamond was seen as something of monetary value. Mine owners spread rumors that they were poisonous in order to prevent their workers from swallowing them, so they would not be smuggled from the mine. It was not a common practice to even polish a diamond until the 16th century. Until then, doing so was taboo. With more modern technology and tools, the polishing and cutting of the diamond was perfected. It is India that holds the title of being the most foremost diamond polishing industry worldwide. The Koh-I-Noor and the Blue Hope were both unearthed in India, though they are also mined from Borneo, Brazil, Australia and the Orange River in South Africa.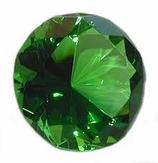 EMERALD
The gemstone representing May, is the Emerald. As spring in the northern hemisphere occurs in May, the emerald stands for a time of rebirth and growth. The French refer to the emerald's inclusions and fractures as "jardin's", translated as garden, resembling the color of spring foliage.

For each stone of the Gregorian calendar, each month of the year brings in a new cycle. Each cycle represents a new season, has a renewed energy, and a new meaning. The month of May is one of abundance and life in it's youthful beauty. Following the rainy month of April, the month of May is one that symbolizes fresh, new, green life. The emerald as a precious stone for the month of May. Beautiful, fertile valleys blessed with rain are symbolic of the Emerald in that both offer energy both in a spiritual and physical sense giving sustenance for one who might own an Emerald and for those living within the valleys.

The emerald has been a symbol since the Egyptians engraved the stone with pictures of foliage. It would then be gifted to their deceased loved ones for their burials to represent eternal youth. It is the Egyptians who mined emeralds in the desert to the east over two-thousand years before the birth of Cleopatra. During her reign, this was her favorite stone, and even claimed one of the emerald mines as her own. She would bestow an emerald to a visiting dignitary on their departure. When the Spanish Conquistadors arrived in South America, they noticed that the natives were wearing some of the largest emeralds they had ever seen. They attempted to hide the mines from the Conquistadors, but were unsuccessful. Today, that area is known as Columbia, where some of the most prize emeralds are unearthed. There are sources of emeralds that have been found in Pakistan, Afghanistan, Nigeria, Brazil, Zimbabwe, and Russia.

The Romans regarded the emerald representative to the goddess of love, Venus. They wore the gem to honor Aphrodite, their adopted goddess of love for fertility, beauty and love. Their emperor, Nero had eyeglasses that were made of emerald so that he might watch the gladiators battle and maintain his eyes' health, and to ease the strain upon his eyes.
PEARL
The month of June is represented by the pearl. "Pearl" is derived from the Latin word "pirum", meaning pear, which is the shape that many pearls take on naturally when they grow. Many ancient civilizations have told a variety of stories and the birth of the pearl. The Greeks believed that they were tears of joy that had been hardened when they were shaken from the eyes of the goddess of love when she was born in the sea. Arabs believe that they were formed when oysters were lured by the light of the moon from the depths of the seas. The moon would leave dewdrops of its light, which would be swallowed by the oysters and taken back with them to their deep oceanic homes. The Chinese in ancient times thought they came from the brain of a dragon.

Specific gemstones are utilized to symbolize our birth-month according to the Gregorian or Western Calendar. Each month of the year brings in a new cycle. For many of you reading this, there needs to be no mention of what one might feel from the energy emitted from each stone representing each month and season. The cycles of each season have their own meaning and energy. Aligning with the changing times, each gemstone can increase our spiritual and mental energies. Many of these yearly shifts compromise our bodies, our immunity, mental health. Many have believed for centuries specific gemstones can counter these affects, granting strength and even cure ailments that might come with each season.

The formation of the pearl is as mystical as its history. For oysters to create a pearl, a small irritant, usually a small fish or parasite would lodge itself in the flesh of the oyster. The presence of the fish or parasite would then cause the oyster to create what is called a "nacre". This nacre grows over the intruder layer after layer and creates a luxurious pearl. As natural pearls are rare, man has created a process in which a small bead or piece of shell is placed inside the mollusk, stimulating the nacre production. This practice makes up about ninety percent of the pearl industry. They are harvested all over the world from the South Pacific, Gulf of California, Gulf of Mexico and its Pacific coast, Gulf of Manmar, the Persian Gulf, Europe, Japan and Australia.

At one time, Royalty were the only ones who were allowed to wear jewelry with pearls. Eventually, they were seen worn by all status' of culture. Pearls have been obsessed over and been a passion for many. They are the symbol of purity, enhances ones integrity, and are often times given as a gift celebrating the birth of a child or marriage. Pearls are viewed as a sign of refinement and good taste. White pearls are usually given as gifts, however there are a wide variety of spectrum that the pearl grows: white, silver, cream-colored, gold, green, blue and black.

Other interesting facts about the June Birthstone Pearl:

-The pearl has been ground up into fine powders for use in cosmetics, and is effective for health problems of the intestine, stomach, and heals ulcers.

-In earlier times, pearls were seen as more valuable than the diamonds.

-They were sought after by powerful rulers and emperors around the world

-The pearls that have perfect symmetry, sometimes large are viewed as the best ones.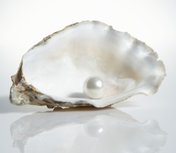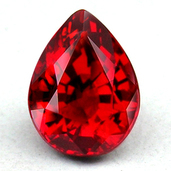 RUBY
The brilliant Ruby is given to those who are born in July. Next to the diamond, it is the second hardest material on Earth. The wearer will be found in good luck and have strong protection. It stands for courage, integrity, happiness and devotion. Ruby is derived from "ruber" in Latin, meaning red, the traditional more sought after color of this precious stone.

The ruby can be found in a variety of shades form deep strawberry to even violet. The amount of aluminum oxide it contains will dictate its shade. Today, the color of many rubies is caused by man-made heat treatments.

The mining of rubies dates back to over 2,500 years ago. There are ruby mines in Thailand, South Africa, Tanzania, Kenya, Napal, Vietnam and India, where it is believed that if you made an offering of rubies to Lord Krishna, you would be reincarnated as an emperor.

According to the Gregorian calendar, also known as the Western calendar, there are specific gemstones have been designated to symbolize our birth-month. Referred to as birthstones, each one aligns with the energy of its given month and the season of where it falls within a year. According to a Jewish historian, Josephus, he claimed that the breastplate of Aaron was inlaid twelve stones. Each of these stones had a connection with the twelve months of the year. Each precious stone aligns with the season, mental and spiritual energies. They are much sought after for their legends of magical and healing powers.

The Hindus regard the ruby at the "Lord of Gems". In biblical terms, it is a symbol of fire, passion, love, power and importance. For some owners it may bestow upon them fame, virtue, and a commanding power, however, it is discouraged from women, as regular use will destroy body luster. Red is a powerful color, so the ruby has been used for treating blood illnesses and utilized to increase thought patterns, eliminate depression, cures fevers, and gout. For these uses, it is recommended to be worn on the ring finger. It is given as a gift to bring its owner success and prosperity, and will enable one to live a long life. Ruby is one of the family in navagraha stones, which are stones representing the nine planets and have a cosmic influence on every inhabitant. It represents the sun and is seen as the stone closest related to our souls.
​
PERIDOT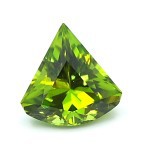 Peridot, a symbol of vitality and is the gemstone for people born in August. The official name for Peridot is olivine, and can be found in a wide spectrum of green from light-yellow to dark olive. The Egyptians were known to mine for the Peridot on Saint John's Island around 1500 BC. It was used to ward off night terrors and more specifically, when set in gold, would ward off evil. It has also been ground into a fine powder to treat asthma sufferers and used as a cure for thirst most experience during a fever. It has been said that its owner, when worn would have the power of invisibility, and that if a thief about to be hanged or beheaded might escape if one was held in their mouth. It can bring peace, protection and sleep. It has also been worn to calm anger by soothing ones nerves, expelling negative energy. They also can attract love.

The peridot has many symbolic purposes, one that it promises growth for the future and gives strength to individuals and those in relationships. Peridot is a brilliant young green and were first discovered in the black sands of Hawaii. Hawaiian legend states they were tears shed by the volcanic goddess, Pele. It is a connection to nature and Early Egyptians drank from cups made of Peridot  believing they would be drawn closer to the goddess of nature, Isis.

The Egyptians also called it the "gem of the sun", due to its brilliance that it would showcase in the desert sun. By miners, it is said that even in darkness, the Peridot could be seen, and they would mark the location. They would then return in the daytime to retrieve them. Perhaps this is why the Peridot is at times referred to as the "evening emerald". Today, it is mined in Hawaii, the Congo, Arizona, Burma, Norway, Australia and Brazil.

August is a month in which for many is viewed as the end of the summer cycle. A time when some need to make plans and begin preparing for the cooler months of fall. It is a time of harvest and hard work. Our bodies are challenged with physical work and long hours. This is a time when one might need to search for strength from an outside source or symbol. During this month we are once again in touch with the earth and the significant seasonal shifts. The birthstones representing each month are meant to empower their owners with gifts specifically needed for each of these seasonal shifts. When the human condition falls short of spiritual or mental needs, these precious stones have been believed to gift their owners strength and endurance in many forms.
SAPPHIRE
The Sapphire is the birthstone for the month of September. The deep blue color is most associated with this stone and was one of the most popular among Christians in earlier biblical times. This mysterious, abyssal depth of blue symbolizes heavenly grace and ancient Persian civilizations thought of the world set in front of a giant sapphire during the night sky.

The word sapphire is derived from the Greek word, "sapheiros", "means "precious stone". It is a reflection of constancy, and blesses its owner with clairvoyance, interpretation and insight. In earlier times it was also used to increase the power from Venus, banishing evil thoughts. Kings and priests favored this gemstone the most and saw in the Sapphire a token for wisdom and purity. According to the bible, it is believed that the Ten Commandments were written on tablets of sapphire. There are many healing properties of the sapphire from lowering fevers, and curing hearing problems. It can relieve pain from cancer and also burns.

It can be found in Burma, Australia, Kenya, Tanzania, Kasmir, Cambodia, Thailand, and Sri Lanka(once a part of India), where it was mined for as early as the seventh century BC. There are a variety of colors they can be found in other than blue, but include pink, yellow and white as well. These are referred to as "fancy sapphires". The blue color is given by very small amounts of oxide, iron and titanium within the stone. India boasts having found the most famous and largest of sapphires, weighing in at 563-carats. Its home resides in the American Museum of Natural History. As it is in the same family of the ruby, like the ruby, it is also second to the diamond in hardness, making it an ideal gemstone for jewelry.

It is a traditional gift for the fifth wedding anniversary, and has been given in place of a diamond for an engagement ring. Princess Diana had an engagement ring given to her by Prince Charles, and is also the engagement ring of Princess Anne. When wearing a Sapphire, it is believed that it will give to its owner anything their heart desires; wealth, longevity, happiness and health. It also can restore lost property and wealth, alleviating long-term misfortune.

Each month and its season month throughout the year brings in a new cycle. It does not need to be stated that each of these seasons have a renewed energy, and a new meaning. Specific gemstones throughout many centuries have been designated to symbolize our birth-month. These stones are in accordance with the Gregorian or Western Calendar. Earlier civilizations of India and Babylonia viewed gemstones as magical, mystical symbols. They believed that each one possessed a magical attribute or property that connected their significance aligning with the Zodiac calendar.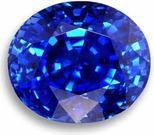 OPAL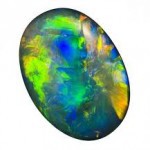 The Opal is the birthstone of October. The name, "Opal", means "to see a change in color" and might make one drift off to daydreaming and envision a rainbow following a summer rain. Ancient monarchs treasured the opal mainly for its protective powers. Thus, they were set in into their crowns and worn in necklaces. The opal dates back to prehistoric times and according to Arabic legend, fell from heaven in a flash of lightening.

The Latin word, "opalus", means precious jewel, and that it is. It contains up to thirty percent water and must be protected from harsh chemicals and heat. If not, they can cause the opal to dry out and may lead to a loss in its luster and cracking. It can also be broken very easily and must be guarded from any knocks or blows. The opal is made up of a non-crystallized silica, that can be found near the earth's surface, typically in areas where geothermal springs once existed. Opal is mainly found in Australia, where ninety-five percent of the world's black and white opals are mined. They are also found in Hungary, Brazil, Mexico, the United States and Canada.

For centuries, before time was even recorded, the discovery of precious gems within the Earth's crust inspired many. With each discovery, humans believed that there was a cosmic connection and energy emitted from these gemstones. As time went on, they became symbolic of certain times within the year. The calendar we are all familiar with today, the Gregorian Calendar or Western Calendar has a stone symbolic for each month of the year. For those offering these gemstones as gifts to their loved ones, they have been believed to possess magical or healing powers, or sometimes seen as a gift offering protection. Each of these precious stones are unique not only in their compositions, but their energies and strengthening powers.

The gift of an Opal symbolizes confidence and faithfulness and can be used to ward off nightmares. They have even been ground and ingested for healing properties to treat issues relating to the eyes. It has also been gifted to those going into battle for protection and utilized to ease child birth. It symbolizes hope, loyalty, happiness, innocence and purity. It should be stated that the most common of all opals, recognized by its pearly iridescent hues of aqua and baby blues and pinks, should be given as a gift to only those born in October, otherwise they can be a token of bad luck. However, lucky for other lovers of the October birthstone opal, the opal ranges in many colors and shades from all over the world. Another form of opal known as fire opal is transparent of orange and red colors with flicks of yellow, but the most valuable are that of the black or gem opals, which showcase one or more colors against a background of black.
CITRINE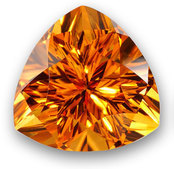 The birthstone for November is the Citrine. The warm, fiery colors that exude from this precious stone are off the Van Gogh painting of the sunflowers. The name originates from the French word, "citrin", meaning lemon. It has been found in the palest of yellows to a dark amber. The dark amber citrine, is referred to as Madeira, because of its resemblance to the wine.

Since the beginning of time, man has dug within the earth to find useful tools for it's survival. In these earlier times, there was a greater connection with the planet and its gifts and the cosmic world. With each advancement and achievement of the human species, we developed tools to dig deeper within the Earth's crust. At one point we began to dig for treasures or sometimes they were come upon accidentally. With every unearthing of these treasures and gemstones, they were believed to emit a power to its discoverer. They were thought to offer healing and magical powers, strength or protection. Most of these treasures today represent the birthstones for each month of the year in the calendar we are familiar with today, the Gregorian or Western Calendar. As time went on, each stone was believed to represent a specific time or season of the year.

Citrine is a form of quartz and the sister of Amethyst. It is worn to keep evil thoughts from one's thinking and ward against venomous snakes. It is also a symbol of strength and hope. It is considered to having medicinal qualities used to remedy kidney and urinary complications. Throughout time it has been extensively utilized to improve the function of ones heart and digestive system. The citrine has the power to remove toxins form the body and treat muscular disorders. The vibrant color and "fire" of the citrine has always been symbolic of healing in general, as fire represents power and strength.

Citrine is very scarce, which could be the reason that it is not mentioned until the first century B.C. The Romans were noted as the first to wear it, where they would fashion the stone into a style that is referred to, cabochon. For this style, the citrine first would be polished to a most brilliant shine and then the pieces of the unfaceted stone would be fashioned into their jewels. During the Romantic Period, artisans would utilize the warmth of the citrine to enhance their gold colored jewelry.
​
BLUE TOPAZ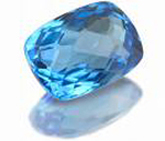 BlueTopaz is the birthstone for those born in the month of December. Many people say that it is reminiscent of a clear blue lake on a summer's afternoon. In Sanskrit the word for topaz is "tapas", meaning fire. Contrary to its translation, this stone has been known to ancient civilizations to have cooling properties.

For one giving the gift of topaz, it is symbolic of fidelity and love. It can be used to calm an individual's hot temper, cure insanity, improve weakened vision, relieve asthma attacks, and bring sleep to those inflicted by insomnia.

It is believed that the gemstones for each month aligns with the season, our spiritual and mental energy. Some might have been believed to emit almost religious magical or religious powers, and even the powers to aid in ailing health. Some offered protection Every month represents a change or shift within the year. All of these shifts are part of the greater cycle that occurs each year with birth and rebirth and death. Throughout history, specific gemstones have been designated to symbolize our birth-month granting those who wore them specific strengths needed within that month. In present time, according to the Gregorian or Western Calendar, there is a gemstone for each month.

Topaz is comprised of silicate, one of the hardest of materials. Pure Topaz is actually colorless, however with minor changes within the stone it has been found as a pale green, a truer blue, pink and yellow. The paler the topaz, the most expensive it will be. Most people recognize this precious stone for its beautiful aqua-turquoise shade. The three main shades of this range are called: London Blue, Sky, and Swiss. London Blue is the deepest of blue and for those who cannot afford a sapphire, this is a substitute.

The alternative to the Topaz for December is the Turquoise. It was dubbed this title as it was brought to Europe from Turkey, and according to recorded history, is one of the first gemstones to be placed in jewelry. Though originally discovered in Turkey, it is also mined in Mexico, Pakistan, China, the United States, Brazil and Nigeria. Turquoise was adorned by the ancients to ward of all evil spirits and stave away ill health. Bracelets worn on the arm of the Egyptian queen, Zer, were unearthed and found to be 7,500 years old. It represented the Egyptian gods Isis and Amum. To those who wear Turquoise, its color brings about feelings of happiness and good fortune. As for Christian and biblical symbols, it represents the cycle of birth, old age and death, as the stone it

**Please note that all metaphysical or healing properties listed are collected from various sources. This information is offered as a service and not meant to treat medical conditions. Beaded Creations® does not guarantee the validity of any of these statements.